Gifts Ideas that Aren't Books
Although I still use Amazon mostly for books, over the past year I've discovered some cool other products that might make excellent gifts (plus orthodontic silicone, which is great but not something to give as a holiday present). Here are some ideas, all of which I've bought and used.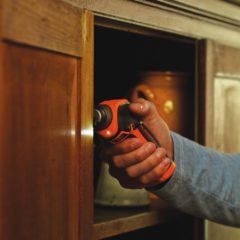 Black & Decker cordless screwdriver, $39.99: Lighter and easier to use than a drill and small enough to fit in tight spaces, this gadget has a lithium ion battery that charges with a USB cord. Everyone should have one.

Biaggi Zipsak Boost! $89.99: You won't find a lighter carryon roller bag, because the Zipsak has no frame to add weight. For storage, it folds into a 14" x 9.5" x 5" square and—the reason I got it—if you need added space on your return trip, it expands to 28" high. One bonus I discovered after packing for the first time is that when you turn it from horizontal to vertical, allowing the contents to settle, you discover extra space at the top, perfect for inserting your plastic bag of liquids (and anything you need once you're on the plane) for easy removal. Comes in four colors.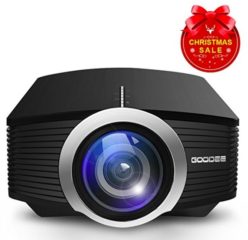 GooDee Mini Portable Projector, $89.99: I remember when these cost upwards of $1,000 and didn't work nearly as well. Now they're cheap enough to buy just to practice speeches.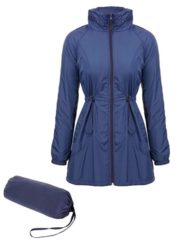 Mixfeer packable rain jacket with hood, $27.99: As you may guessed from the Zipsak, I like items that shrink for packing. I don't especially like rain coats, but this one came in handy on my Cusco trip. I also like that it has a waist so you don't look like a big blob.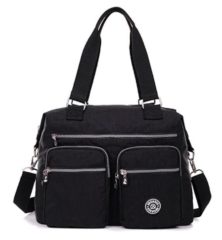 Nylon handbag with lots of pockets $30.99: Not a style statement, but eminently practical for travel. Big enough to hold my laptop and lots of other stuff. Comes in 10 colors.
Stocking Stuffers:
An Anker dual wall charger: Two models, depending on how impatient (or frugal) you are. Quick Charge 39W for $23.99 and Elite 24W for $10.59. Plus an Amazon Basics cord if you need one. ALWAYS BE CHARGING.
Portable power bank $17.89: A life saver. Could be lighter, but this is the one I use. Holds a ton and shows you how much is left.
Neoprene sleep masks, $9.99 for pack of three: Forget dignity. My Granny was right. Unless you have blackout shades, you sleep better when you wear a mask. She wore glamorous satin, but these neoprene numbers don't mash your eyes. They do fray eventually and tickle your nose, however, so I buy them in quantity. I keep one at home and one with my travel stuff.
Over-the-cabinet dishtowel holder, $9.99: The solution to hanging towels without drilling holes. Looks good too.
iPhone tripod, $11.88: Handy especially for videos. Comes with a remote that I haven't tried.
Brita water bottle with filter, $12.89: A handy solution to the lousy taste of L.A. tap water. You do have to get used to sucking it like a straw rather than squeezing.
Bungee straps, $12.50: A dozen in assorted sizes. Keep them in your car's trunk.