Glam Or Spam: Our Lady Of Fuschia Glitter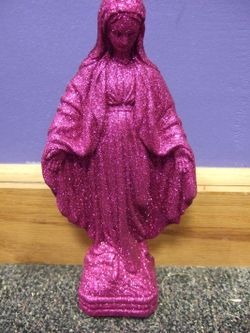 By a narrow margin, readers gave the black Christmas tree a thumbs up. Black is the new green.
Continuing our color-oriented seasonal theme, what do you think of this Virgin Mary statue, plucked from the Christmas-merchandise display of a major retailer?
Just the right sparkle? A camp classic? Or an incitement to iconoclasm?