Tots: Hot Or Not?
Hey Virginia, don't you write for Forbes? Maybe you can help me figure out what's going on over there. Apparently now they are not only ranking the richest people in the U.S., India and everywhere else in the world, they are now listing "Hollywood's 10 Hottest Tots."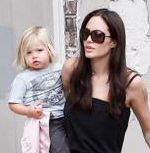 Huh?
The AP's explanation: "Forbes.com...ranked celebrity children 5 years old and younger based on media attention and their parents' popularity."
Apparently Suri Cruise is numero uno and--get this-- only three of the six Jolie-Pitt kids. Ouch. Apparently Maddox didn't make the cut. WHAT!?!? I protest! He practically started that band!
Anyway, this makes my mind wander over to the recent Motrin add that was killed by Twitter moms. (Forbes has this story too!) The ad, see it here, starts out "Wearing your baby seems to be in fashion." Turns out moms don't like to think of their babies as fashion statements and they don't want to think they look tired and "crazy" because they carry the baby on their body.
It's actually pretty hilarious when you realize the Motrin takedown was started with just one woman's Twitter (article here) in which the The Longmont Times points out, "The ads came at a particularly bad time, Gates noted. This week is International Babywearing Week, according to Babywearing International."
But back to our hottest tots. I'm seeing a huge disconnect here. I mean, I get that Forbes loves them some lists. Hello The World's Most Expensive Houses, The World's Billionaires and Top 10 Real Estate Markets Most Likely to Rebound, and that's just for starters. But hot tots? This I do not get.
Their rationale for the Hot Tots list is this:
"With a growing need to generate magazine sales and Web traffic in a softening economy, media outlets are increasingly turning to stars that are both much-loved and highly reliable...But as the economy heads toward what many predict is a recession, these adorable kids--and the desire to chronicle their upbringings--may become more important than ever. Simply put, fawning over celebrities and their picturesque families may be just the sort of distraction people need."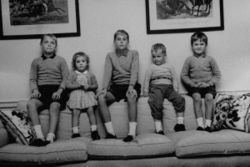 The article ends with this little ditty, "Los Angeles-based Kitson boutique owner Fraser Ross sees the benefit these children provide retailers, 'Kids are becoming the new designer handbag.'"
OK, nuh-uh. Nononononono no. I'm seeing a huge disconnect here. Let's set aside the fact that the Kitson quote is so stupid I don't even know where to begin. Also forget the fact that the people who supplied the quotes in the Forbes story are upscale boutique owners, gossip rag editors and the owner of a paparrazi company; let's just focus on the list itself. How is it in any way supposed to help brands tap in, and thus cash in, on what consumers desire when, as seen from the Montrin backlash, this is the very last thing they want? Apparently moms don't want babies just to add to their personal glamour. Whaaaaa?!?!? I know, you're all shocked. (Wow, I feel like I just came to the same sarcastic conclusion that the VW Routon's ad agency did. Great minds and all....)
Hey Forbes, I get that maybe you're trying out stories that are maybe a bit more recession-friendly, but why not try this one on for size: The top 10 money-making mommy blogs. That might help your readers a bit better and avoid a Twitter backlash in the making.
Because as the lede in the Longmont Times said, "When Amy Gates spotted an Internet advertisement that she felt trivialized mothers who "wear" their babies...and posted her beef online on Saturday night. "
OMG, ya'll! Do NOT tell the Kitson owner!
[The black-and-white kids? From left to right: Robert, Moira, Malcolm Jr. (Steve), Timothy, and Christopher Forbes, October 1957, from Google's new Life archive.]