Madame Tussauds Hollywood Opens--DG Readers Get A Break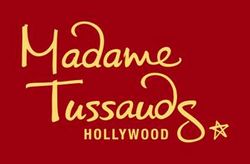 While Madame Tussauds Hollywood (yes, the wax museum) might be daringly close to the camp edge of glamour, it's certainly very amusing and really, you owe to yourself to go. If you have guests in town--it's a must.
And thanks to Brandon and Stacy at Allied, DG readers can get a handsome discount (a fin! a 5-spot! 5 bucks!) off the admission price with this code : 9011/9012 (See the fine print * below.)
Located right next door to Grauman's Chinese Theater on Hollywood Blvd, Madame Tussauds Hollywood opens this Saturday, August 1st. Their motto: Who Do You Want To Meet isn't just a clever catchphrase--Tony Hawk just dropped by the other day to unveil his image. Halle Berry, Beyonce, and Hugh Jackman are just some of the stars immortalized by Tussauds artisans. (They've even got the Mayor of Hollywood--Johnny Grant. )
You can read up on the real Marie Tussaud here.
*FINE PRINT: To receive this discount, you must print out this offer to be exchanged at the Madame Tussauds Box Office at time of purchase to receive $5 off up to six (6) one day admission tickets to Madame Tussauds Hollywood. (Easiest way to print: select comments, and hit "print screen" .)
Not valid with other discounts, online ticket sales, or other offers. Valid at Box Office Only. Additional restrictions may apply. Not for resale. Only a printed offer will be honored. Expires 12/31/2009.