Referring back to the Norton Simon's poster exhibit, I'm a big fan of WWI poster art, but I'm also intrigued by the poster art of the period between the wars, especially the German ones .
But can anyone really collect and display these without horrifying dinner guests? While the graphics are great, the caricatures repel many.
On the left is a 1933 poster from Munich, advertising an African themed party at the Deutsches Theater. Held during Fasching, the German version of Carnival, the party was sponsored by the the Reich (African) Colonial League.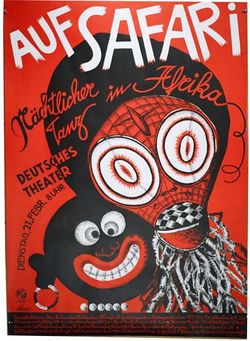 The party was still going in 1935, but the imagery got cruder.
During the Nazi years, the Reichskolonialbund
stopped throwing jazzy parties and concentrated on
reclaiming Germany's overseas colonies.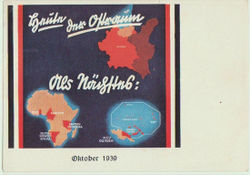 Jazz was officially considered degenerate and the imagery reflected that.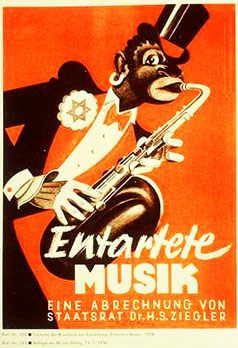 Lars Hasvoll Bakke has more on German propaganda posters.
So, can these images be enjoyed? I confess to liking the strong colors and playful spirit of the first two posters. But is the pain they might cause people I respect too great? I'd love to know your thoughts.