Shopping and American Equality: Amplifying on my latest essay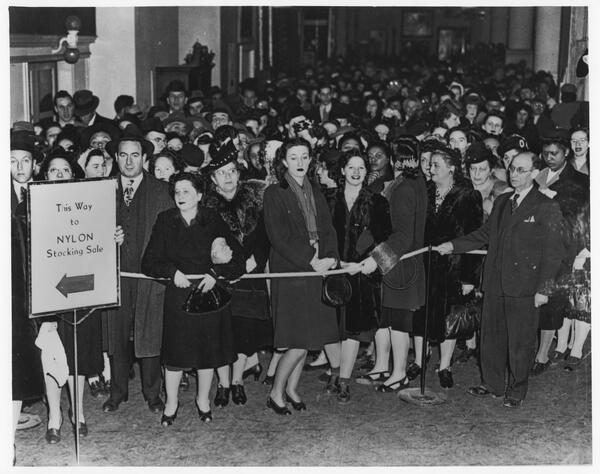 This post went out to subscribers to my Substack newsletter on December 10. Check out all the posts, including ones from the archives not reposted here, and subscribe here.
As the holiday shopping season kicked off, the editors at The Wall Street Journal's weekend Review section asked if I'd write an essay on Americans and shopping. After picking many brains about the differences between shopping in the U.S. and elsewhere, I ultimately decided to take a different tack: to write about the role shopping has played in defining equality in American life. "Since the mid-19th century, modern retailing has tested the practical meaning of equality and freedom," I wrote. You can read the full essay here (ungated link).
Space is still limited in the WSJ, which publishes a print edition, so a couple of interesting points wound up on the cutting room floor.
The Dark Side of Policing "Mashers"
As I write in the essay, urban department stores helped to liberate women:
Urban shopping districts were where women claimed the right to dine outside their homes, walk unescorted and take public transportation without loss of reputation. Thousands of female sales clerks flowed out of stores in the evenings, when downtowns had previously been male territory. Department stores provided ladies' rooms that gave women places to use the toilet and refresh their hair and clothing. They offered female-friendly tearooms. Directly and indirectly, modern shopping enlarged women's public role.
But as "respectable" women claimed their right to public space, they also attracted unwanted male attention:
It also made sexual harassment a more prominent issue. Men known as "mashers" gathered in shopping districts to ogle and chat up women. Some were no more than well-dressed flirts, violating Victorian norms in ways that few today would find objectionable. Many contented themselves with what an outraged clubwoman termed "merciless glances." Others followed, catcalled and in some cases fondled women as they strolled between stores, paused to look in windows or waited for trams.
In Chicago, where the police chief was soon out of office, police won the power to arrest vagrants, including mashers, without warrants and to seek punishment by hard labor rather than fines. Crusading newspapers didn't give mashers a chance to defend themselves. Nor did they report on the wrongly accused. In the same era that society women were calling for mashers to be publicly whipped, lynching reached its peak—often sparked by the allegation of masher-type offenses that crossed color lines.
Giving police broad powers to arrest men who made shoppers uncomfortable was an extreme solution. (Many women declined to testify in court, so prosecutions were spotty.) It did help to make streets safer for women, but so did a shift in mores that more clearly distinguished between flirtation and assault.
When polarized media represented the "good old days"